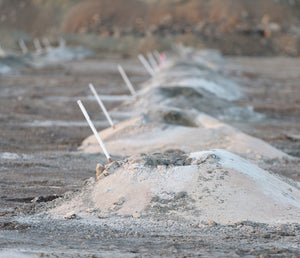 benefits of blast ability training
Blast Ability is a cooperative of leading explosives experts. World-class professionals contribute their knowledge and experience to ensure our courses are the best. Courses are available online and on demand. Address and improve what you need, when you need it.
Consulting and labour hire are available to help solve your blasting challenges.
Created by experts
Learn from the best. Blast Ability's courses have been created collaboratively with industry experts that have experience consulting globally.
Clear and concise
Ideal for shot firers and drill and blast engineers seeking to learn more, or those wanting to work in the explosives industry.
Online or onsite
Onsite consulting is available for face-to-face training or to provide support and advice to drill and blast operations.
Blast ability services customers
why
Blast Ability
Blast Ability International was founded in 2020 as a consultancy. Locked down by COVID, a pivot was required to continue offering training. E-learning is on demand, consistent and broad. All of the content that you need to know is covered.
about us
Blast Ability International was founded by Lee Julian. Blast Ability is headquartered in Brisbane, Australia. Lee has a BSc in mining engineering from UNSW and recognising the increasing importantance of data in blasting, he undertook a GC in Statistics at the University of Queensland. He has worked in various roles onsite and has been published by the ISEE, Fragblast, ACARP, AusIMM and SME.

Identifying the need for affordable, accessible and comprehensive drill and blast training, Blast Ability was founded with the goal of providing effective training. In 2020, a pivot was required to adapt to the COVID pandemic, resulting in the shift to e-learning.
free for
regulators
A thriving and safe explosives industry requires effective oversight and regulation. To help support a strong and safe explosives industry, Blast Ability International provides free access to courses for government regulators. Limited availability and conditions apply.